Ahem.........
I've just had another quick look at the photos I posted, particularly this one:
I couldn't work out what the thing in the lower left corner was.
I thought about it for a while. It's my Felix the Cat t-shirt. That I'm wearing.
It would seem that I have, inadvertently, shown you all a picture of what my grandma would call "my bosom area". I was holding the camera at arms length, trying to capture the splendor of the sewing room and the angle caught more than I bargained for.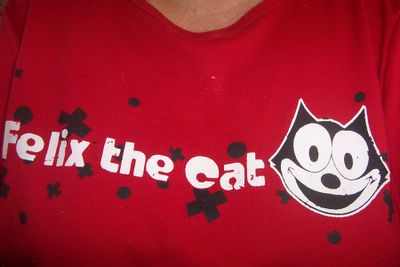 2